While many people go to a website in search of information about a business or topic, what makes them stay on the website and become an engaged reader is not necessarily what brought them there. In this day and age, your website must capture and hold viewer attention, and one way to do this is through adding illustrations.
As a digital marketing agency, we've seen time and time again the benefits that illustrations have to webpages, and we want to share those with you today.
Here are 6 ways illustrations can take your website to the next level:
Simplify complex topics or messages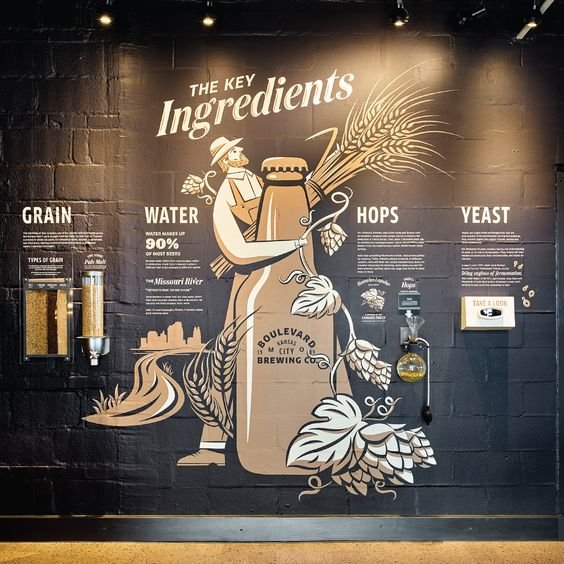 Sometimes, photographs just won't fit the needs of a certain business, for example one that works with either technology or recycling. It can be grueling to find a photo that both reflects the brand and is aesthetically pleasing.
This is where illustrations come in: they can easily convey the full scope of the business to website viewers in an easily digestible way.
Stand out from competitors
In some industries, virtually all websites have a similar look which can become monotonous and unexciting. As a creative agency, we believe that even though photographs can be a valuable aspect of websites, illustrations will take you further.
Illustrations provide an unconventional and eye-catching look to your website that will pull readers in and set you apart from others.
Break up blocks of text
It's important to both convey valuable information and keep readers engaged as they scroll through your website. Large blocks of writing, while containing quality text, can often lead readers to be unengaged.
This problem can be solved by adding illustrations to the mix, which helps communicate with users in a more clear way.
Match brand strategy
One advantage of illustrations is that they are highly customizable. This means they can easily match the shapes and colors used in your brand strategy elsewhere, creating a cohesive look for your digital presence.
While photographs must remain as they originally are, illustrations are easy to customize to your liking. The best illustrators can tell a story or depict important aspects of the company in one illustration, ensuring that it aligns with your overall brand strategy and image.
Easily visualize data
Using illustrations is a simple way to capture and convey data to make it easy to understand. While plain numerical data analysis may bore readers, putting it into an infographic is a sure way to make them even more interested in the information you're sharing.
Provide multiple ways of viewing information
Simply put, not all viewers will experience your website the same way. Some may love to read, and be drawn to the long, winding descriptions of your services. Others may have a preference for storytelling, going straight to a gallery or video on your page. The visually inclined will opt for simple images like illustrations.
Adding illustrations provides multiple ways of viewing your message, so that no matter how a reader best absorbs information, there is a greater likelihood that your message will come across.
Utilizing illustrations is an easy way to take your website to the next level, stand out from your competitors, and engage readers and prospective clients. This simple addition can make a world of difference.
Here at the Creative Parlor, we are a digital marketing agency that specializes in creative and brand strategy, and would be happy to help you take your web presence to the next level!