Are you a business owner navigating the ups and downs of selling online? If so, you may have already come to the hard realization that there is an abundance of knowledge to be had before getting started on your brand's digital marketing strategy.
Not to mention, technology is changing at lightning speed, with new apps and communication tools promising to change the face of marketing at every turn. With so much to know and manage, a full-service advertising agency can be a necessary ingredient to your brand's success online.
Keep a Full-Service Advertising Agency Within Reach
Establishing a partnership with a creative agency is the best way to keep all of the important factors for promoting your brand under one roof. So, let's be friends! The Creative Parlor consists of a team of skilled creative and tech workers who specialize in different areas of marketing.
Full-service marketing agencies provide everything your business needs for advertising, marketing, and promotions, offering comprehensive strategies and custom solutions for each area of your brand. We take care of business in all digital marketing sectors to ensure a thriving brand ‒ and your peace of mind.
How We Help Your Brand Thrive
Our full-service advertising agency, The Creative Parlor, conducts market research to better understand the competitive landscape, fusing the effectiveness of data with creative ways to let your business outshine the rest. Because in case you haven't heard, this is your time to shine!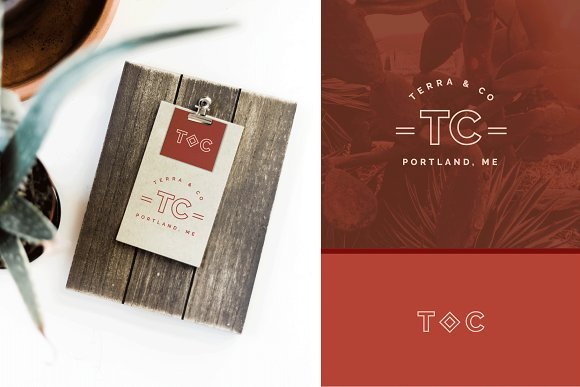 The Creative Parlor engages in wide-ranging, multi-channel campaigns, leveraging social platforms to reach your clients and target audience. Since we're a full service marketing agency, we provide a wide range of services, such as:
Brand Strategy

Design

Event Marketing

Media Planning

Product Packaging

Search Marketing

Social Media

Influencer Marketing

Email Marketing
See? When we say "full-service marketing", we mean full service. And as an experienced branding agency, our services can be tailored to your business's budget, goals, and stage of development. Pick a few services or pick them all. We'll happily work with you to create the digital marketing strategy of your dreams!
It's Like Having Healthcare for Your Business
At this point, you may be wondering if jumping in with a full-service advertising agency is worth it, or if you're ready to commit. Many people carry the belief that it's a luxury that can only be bought at a premium. When, in fact, working with a branding agency is a cost effective way to grow your brand, and do it the right way.
Instead of buying dozens of different services and working with a lengthy list of individuals who may or may not give you the outcome you were looking for, why not give your business everything it needs all in one place? If you were to do everything for your branding strategy all on your own, you'd end up spending more on gear, services, and redoing mistakes.
A full-service marketing agency is like healthcare, but for your business. You're able to leverage specialized machines, techniques, the latest research, and veterans in the field all under one itemized bill. So, don't let your brand go unprotected. Contact The Creative Parlor to learn more and get started on a custom branding package!