In 2021, it is estimated that almost 3.2 billion people around the world use social media. It's no wonder that even your local church has a TikTok account. After all, social media is a powerful tool to boost your online presence. But before you start practicing your dance moves and lip-syncing skills, you should know that while posting 30-second videos may be one of the best ways to make others aware of your brand, there is a multitude of other ways that don't involve staying up to date on the latest trends. 
So, if you have little to no confidence in your influencer abilities, you're in luck, below are some additional ways in which you can utilize the Internet and boost your online presence today!
Have a Modern and Optimized Website
Many small business owners are unaware of the power of online presence and its impact on their business. A well-designed and optimized website can not only help spread the message of your brand but also showcase your products, generate leads, and entice more people to visit your business, whether it be a physical location or your online storefront. 
First impressions matter, as previously mentioned in our blog about conducting a UX Audit, the user experience of your site is a defining factor for whether a window-shopper converts into a paying customer. Make sure that your website is up-to-date with the current standards and does not have any functionality issues. A well-designed website can appeal to or deter customers, and if you want to get into the hearts and wallets of your audience, you need to make sure their first experience with your business leaves no room for complaints!
Produce Engaging Blog Content for Your Readers
If you think blogs are only for travel and fashion influencers, think again. Some of the biggest companies have a blog section on their website in which they discuss content related to their business. 
Here are some examples ;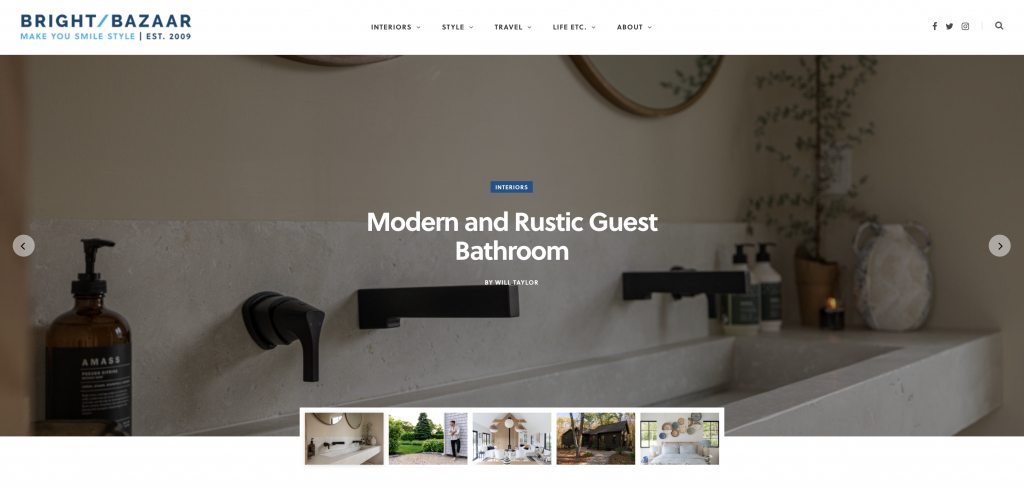 Why you may ask?
Because it keeps people on their website, creating additional opportunities to convert a visitor into a paying customer!
The key to a successful blog post is creating content that interests the reader and keeps them engaged. There are a few important factors that contribute to creating engaging content, we find that the two most important ones are: tone and topic. 
You must keep the content on the topic of the niche of which your business is part. If you are visiting your local plumbing company's website, 9 times out of 10, you will find content directly related to plumbing.  
Ideally, it would be 10/10 times, but not everyone has the expert guidance from The Creative Parlor when it comes to their content creation. 
So, keep the topic consistent with your niche and your tone easy to follow. No one wants to read a research report when they were only trying to find out what's the best way to fix a leak in their house. 
Remember, this is about your audience and what they would enjoy reading!
Have an Active Social Media Presence
Remember how earlier in the article we mentioned that approximately 3.2 billion people have at least one type of social media account? We thought this number was so groundbreaking it's worth reiterating one more time. 
That is 3.2 billion people that can be reached and converted into customers. How do you do that?
You meet them where they're at!
Find out where your audience spends the most of their time online and build an online presence there! If it is Facebook, create a business account and start building a community of people excited to see your newest launches. 
The key here is staying active by creating regularly scheduled and engaging content, which can become overwhelming at times, but don't worry, we have pros for that too!
Regardless of the type of business you have, it can greatly benefit from building an online presence. As more businesses shift their operations entirely online, the success of your brand begins depending greatly on your brand's presence in the digital world. 
So, create that social media account, build that website, and make others aware of the amazing business they should support!